from the Dollar Stretcher:

the average American spends $935 for Christmas gifts every year.

!!!?!?!?!?!?!?!!!???
Holy smokes. I do believe you'd be giving a much better "gift" if you teach your children, by example, not to go into debt, and that expensive
things
don't buy happiness!
Here's a couple pics from Thanksgiving.
Sophie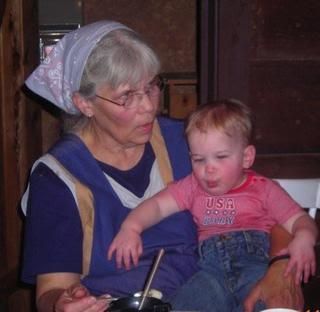 Nanay feeding Deet.